A little bit about us...
My name is Caitlyn and I am an artist based in Victoria, British Columbia, Canada.

I love creating pieces that are bold yet very wearable, with elegant West Coast vibes. Each piece is formed with texture & flow intended to evoke feelings of the surf, earth, flora & fauna of our beautiful coastal home, in an abstract and thought-provoking way.

I started my journey by working on my BFA, changing to technical photography school after 2 years. I then worked as a fashion, portrait, & pet photographer, and imaging lab tech for 10 years. I quit shooting professionally in 2017, but still love to take photos.

I stumbled into the world of jewellery when I inherited my Grandma's beautiful diamond ring. It badly needed a new setting, so as I researched my next steps, I found myself learning all about jewellery. I fell in love with the process, the history, the human relationship with jewellery, and soon sought to learn everything I could about it, eventually taking classes and investing in equipment.

Now this is my full-time job! Lately, my spouse, Mark, has joined in the effort, making this little company even cooler. He is spearheading our effort to offer more gender-neutral designs, as well as making in-studio casting possible, on top of all tricky things such as accounting and coding. Although he is a brilliant civil engineer by day, he has always had an artistic side, and is enjoying combining both sides of his brain to both help me execute my vision, and realize designs and ambitions of his own. This is now officially a 2-person operation!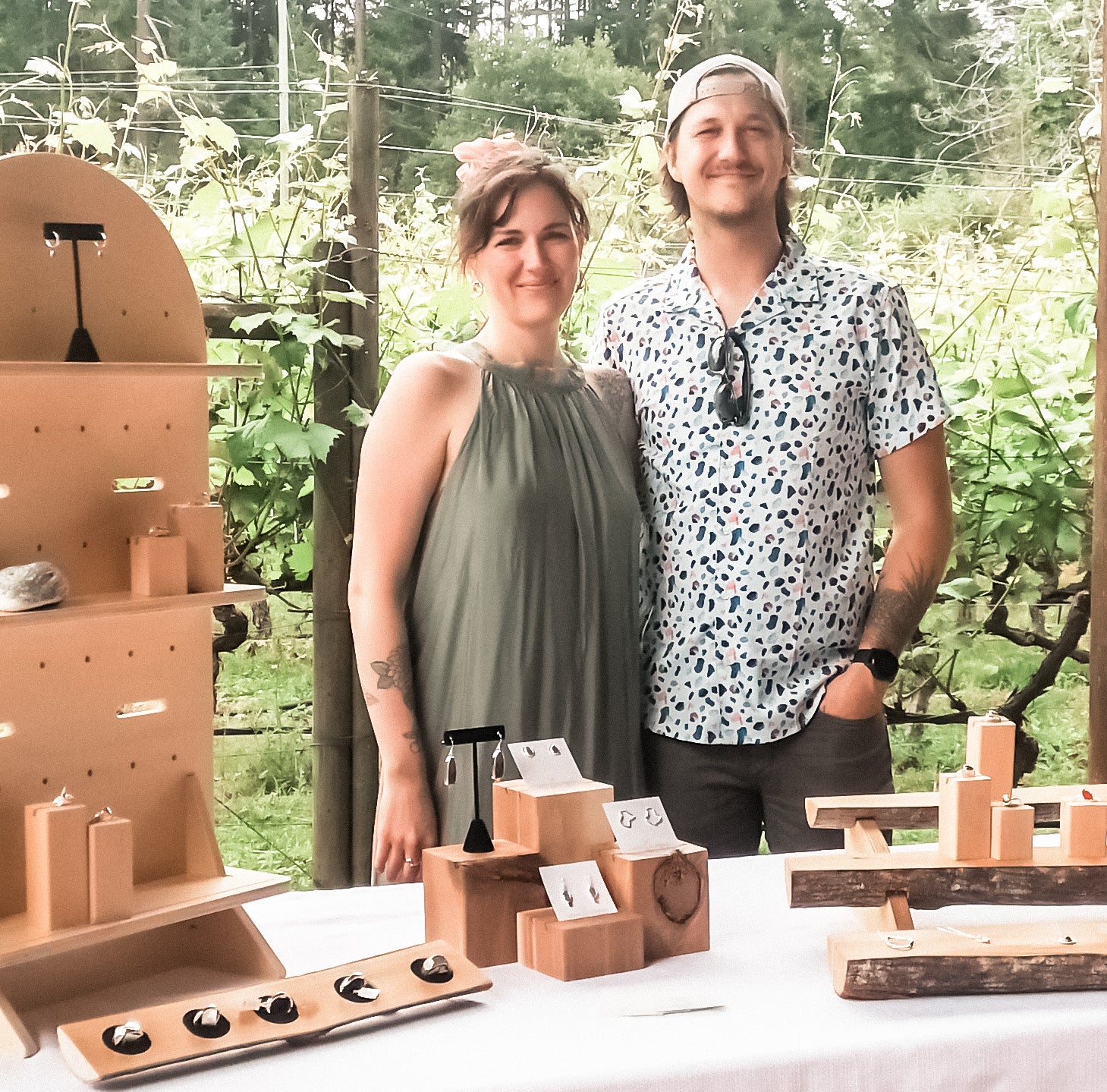 Creating wearable art is an enthralling and ever-evolving journey for us, and we are honoured to see our work adorning you, and so humbled by all of you joining us in this adventure. 

So, thank you from the bottom of our hearts for being here. You make our dreams come true!