Hey, all!
Here we have a new ring by me!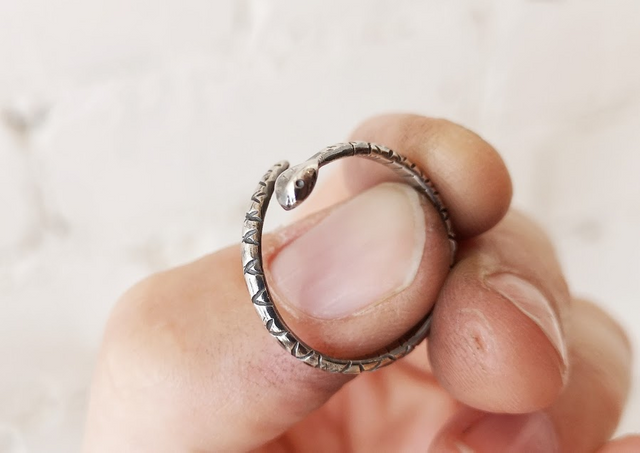 The snake ring obviously isn't a new idea, but I love them and wanted to try making my own. It's cool because it's an open shank, which means it's very easy to adjust a bit to fit just about any finger without having the get out the mandrel & hammer.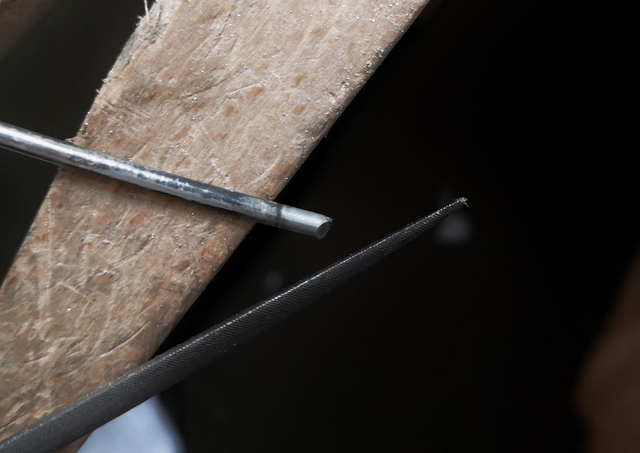 I started with a 70mm piece of half round wire. The first step towards achieving the snake shape was filing one end into a pointy little tail. I didn't want to make it too pointy as it needed to be comfortable.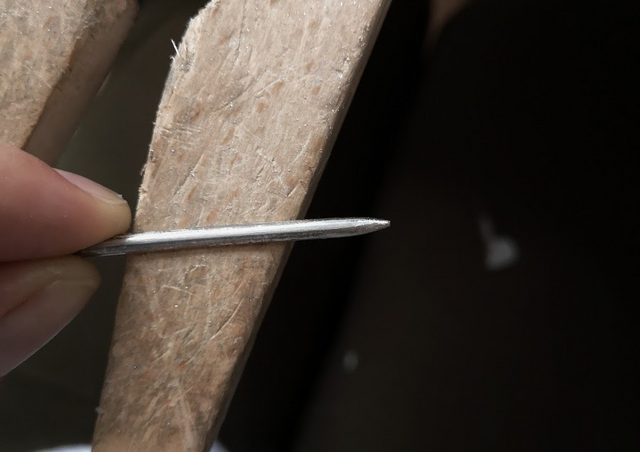 Next I filed a little seat into the other end so that I could add a wee head.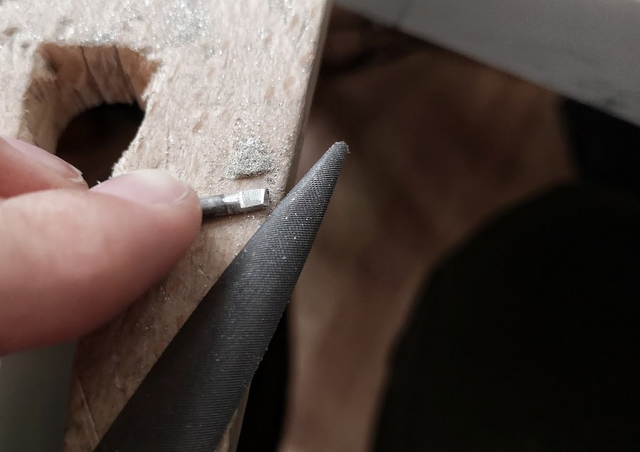 I really wasn't quite sure how well this was going to go. So I picked the largest of the scrap silver balls that I had hanging around and filed a corner onto it so it would fit in the seat on the body.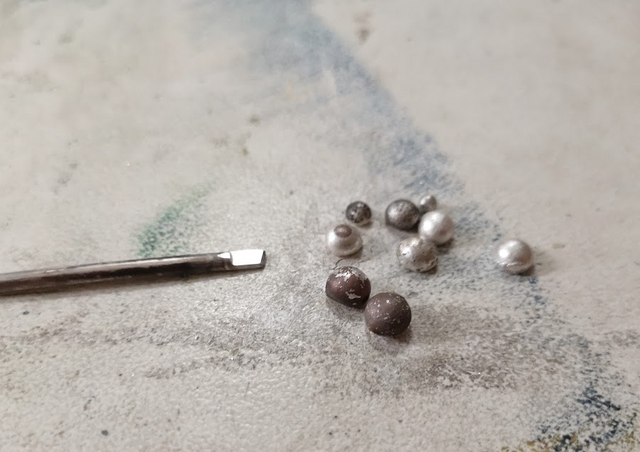 Looking back I think I would make more of an effort to shape the ball and body to fit together better so that the sculpting process to come would be a bit easier., as well as the process of soldering them together.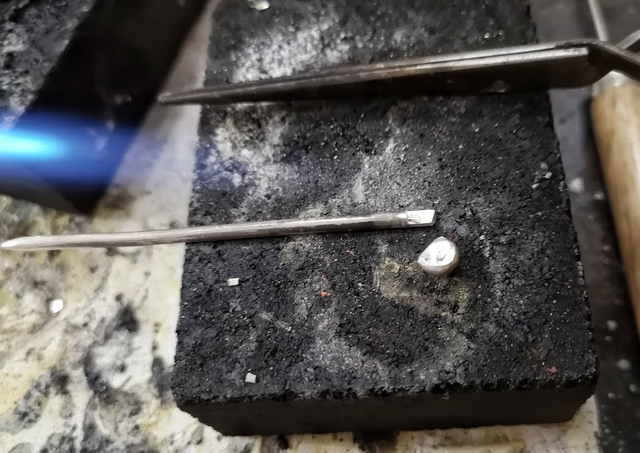 Once they were soldered together I essentially ended up with this: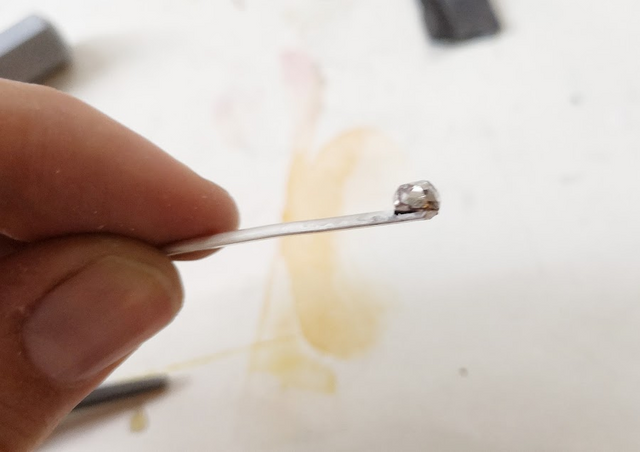 I used files and emery paper to shape & sculpt the ball into a passable snake head. Then I gave it teeny little eyes, and used a sharp file to carve some reptile-y texture onto his back. THen just a bit of bending on the ring mandrel and using the pliers to curve the tail and head out a bit for more shape.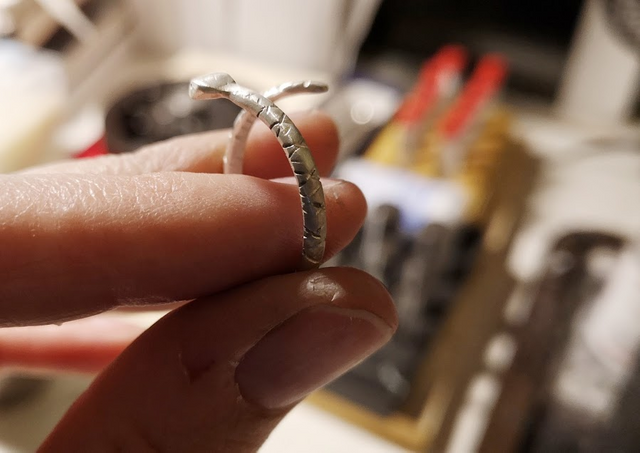 Now a good polish to make him shine...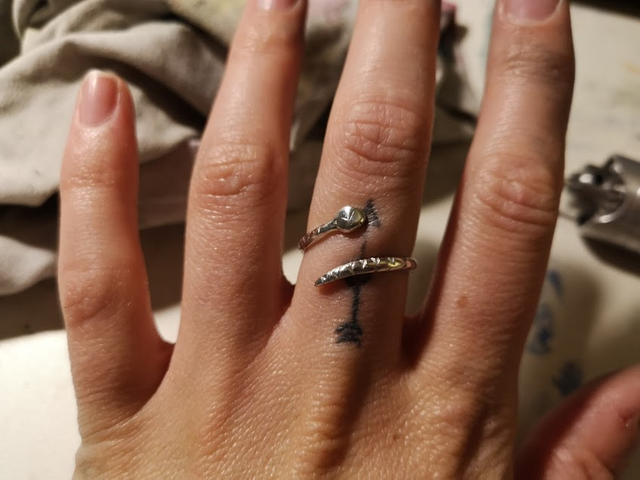 Then a relaxing bath in some stinky hot liver of sulphur: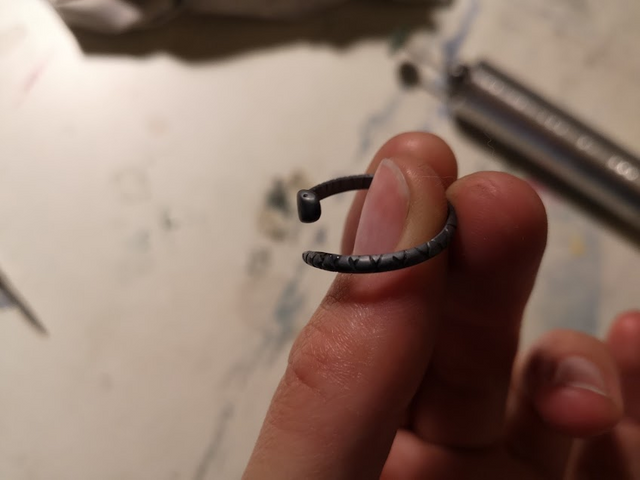 At this point he's completely black and I'm not mad about it... kinda cool. But I still went ahead and polished off the oxidization, allowing it to stay behind in the low spots so that the texture would pop.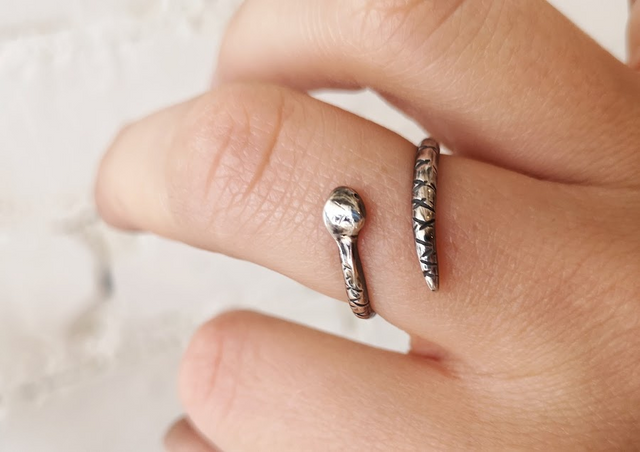 Voila! A finished Wee Snek Ring! I love him!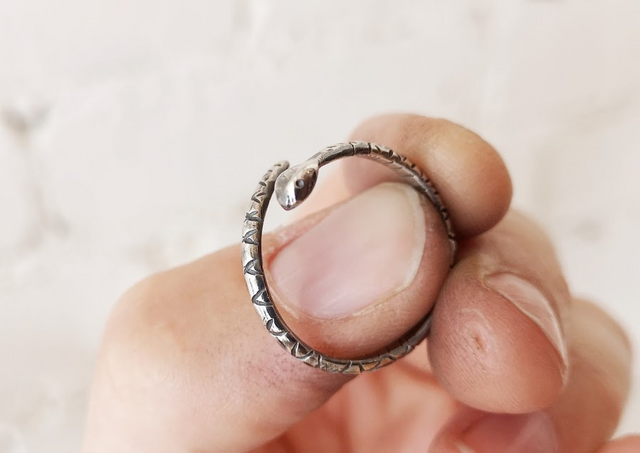 Creating this little ring was really fun. I love that there was only one solder joint to worry about, and the rest was really hands-on sculpting and making a little character. So fun!
I think he's great... a little witchy just in time for the approaching spooky season. Would you wear a snake ring? Are you afraid of snakes?
Thanks for reading!
Peace & love
Caitycat